The Music Festival! GUIDE May 14 2019
The Music Festival!
Rusty aspires to be a good leader. Although he admires Marie a great deal, he realizes that he needs to be himself and play to his own strengths. That's why he wants to share his love of music with the townsfolk, by organizing a grand Music Festival! You can help by setting up a Music Shoppe on your farm and for your efforts, you'll be rewarded with a baby Bannur Sheep!
If you are level 15 or higher, the "House Of Chords!" popup will appear. Click on the "Build Music Shoppe!" button to begin this feature.
The Music Shoppe, which is automatically placed outside your farm, will look like this:
https://zyngablog.typepad.com/farmville_2/2019/05/the-music-festival.html?fbclid=IwAR1RC07RAvVg-Fs8Ai19w7gfrWry_KEhRoTrppx0qffhIHg9FqDdckPGHdI
PLEASE CLICK ABOVE LINK FOR FULL GUIDE DETAILS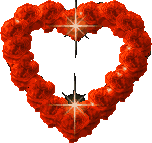 Thanks for sharing our blog post from
CEGamers / Sparty's Blog
https://www.facebook.com/groups/377850315659716/